Join m4h in Supporting Healthcare Emergency Response in Ukraine!
During the ongoing Russian military assault on Ukraine, management4health (m4h) continues to support the country's healthcare system and the affected civilian population, through our onsite team and partner organizations in Ukraine with medical supplies logistics, emergency healthcare infrastructure and WASH solutions.
We are looking for agencies and organizations willing to participate in Ukraine crisis response, through funding and other cooperation mechanisms to provide much needed assistance and meet the current medical and WASH needs of the country's war affected population.
We have have been present in Ukraine for past 5 years, our experienced team of professionals remains active onsite with capabilities for needs assessment, medical and WASH special logistics (including cold storage facility near Lviv), engineering and procurement of emergency WASH and temporary housing and medical structures, critical liaising with Ministry of Health regional offices and other public institutions, which remain operational. For infrastructure projects, we work with our local partner O.L.T. Consult.
What we are providing in Ukraine
With the help of our governmental and non-governmental partner organizations currently operating in Ukraine as well as the funding from international agencies and private donors, we are well positioned to immediately implement the following assistance projects:
Supply pharmaceutical / medical kits, medical supply products and specific medical equipment and distribute them to various locations that are in need throughout the country.
Our engineering team in the field assesses, delivers and sets-up temporary medical infrastructure (first aid stations, primary care clinics, operation rooms) both prefabricated / mobile-containerized and other temporary structures.
Set-up temporary housing solutions for both medical staff and IDP patients.
Provide WASH-related solutions to both healthcare units and affected civilian population (including mobile water purification stations).
Contact Us
Once you reach out to us, we can present full scope of services covered for this emergency assistance. #HelpUkraine, #StandWithUkraine
Stefano Ferrari
Managing Director & Partner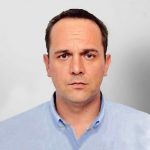 Pawel Neugebauer
Team Leader & Expert (Ukraine)