"Communities make the difference – Cheka Impilo"
On occasion of World AIDS day Deputy President David Mabuza in his capacity as the Chairperson of the South African National AIDS Council (SANAC) delivered a keynote address at the World Aids Day National Commemoration event at the James Motlatsi Stadium, Orkney, Klerksdorp, in the North West province. This year's World AIDS Day was held under the theme: "Communities make the difference – Cheka Impilo", as part of the government`s efforts to recognise the role played by the communities in the fight against HIV, TB and STI's. Under the leadership of Deputy President Mabuza, government working together with civil society organisations and the private sector has made significant strides in responding to the challenges of HIV, TB and STI's.
The situation with South Africa has improved overall in regard to reduction of new HIV infection rate, but the situation for adolescents and young people is still extremely worrisome.[1]
Between 2012 to 2017, the overall incidence amongst youth (15 to 24) declined by 17%, but mainly amongst females (26%), whilst incidence amongst young males increased 11%. As much as incidence levels have dropped overall, still remains significantly high in young females at 1.51% of 15 to 24 year olds.
Furthermore, in line with the National Strategic Plan for HIV, TB and STIs 2017 – 2022 (NSP) government is working hard to meet the target of putting an additional two million people on treatment by December 2020.
Drastic action is therefore needed in South Africa in order to halt infection rates of HIV in young people (males and females), especially in relation to reducing high risk behaviour. The NSP puts an emphasis on HIV prevention measures for South Africa's youth. The Integrated School Health Policy (ISHP) is a core strategy to achieve the provision of health services in the schooling sector – including HIV prevention measures – its implementation is therefore key to the achievement of the NSP's objectives.
GIZ's South African-German Multisectoral HIV Prevention (MHIVP) Programme forms part of a larger engagement of the German development cooperation that aims at increasing vulnerable population groups' use of adequate services and support measures of HIV prevention offered by all sectors.
The German contribution, in particular, supports the improvement of four key indicators: the reduction of new HIV-infections, the increase of condom usage, the reduction of stigma and the increase of HIV-testing rates. Within this wider programme in South Africa and the Eastern Cape province, GIZ, with technical support from Management4health and Save the Children South Africa, have implemented a 22 month project to strengthen the implementation of the ISHP.
[1] South African National HIV Prevalence, Incidence, Behaviour and Communication Survey 2017, Human Sciences Research Council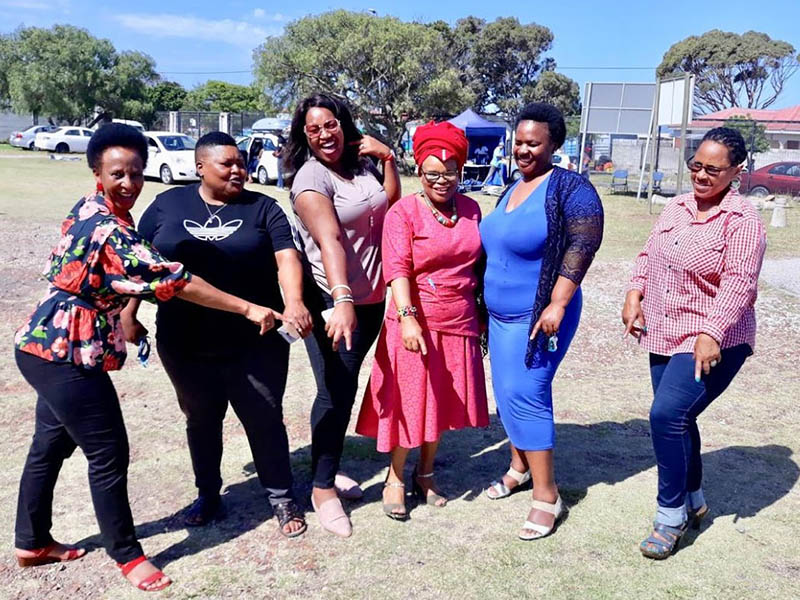 NMBM (Nelson Mandela Bay Metro) District Task Teams at World AIDS Day 2019