management4health (m4h) is a consulting and project management company specialising in health, education and other social infrastructure. We are steering infrastructure projects in international development cooperation with an increasing focus on energy efficiency rehabilitation measures.
Inadequacies in health and social infrastructure limit access to health, social care and education, ultimately contributing to poor quality of care and socio-economic inequalities.
Drawing on experience gained from our in-house experts who consist of health and TVET planners, architects, equipment planners and procurement specialists, m4h provides the full range of planning and modelling services needed for successful, resource-efficient Health & Social Infrastructure Development.
Feasibility studies, business and master planning

Functional & concept / preliminary designs

Overall management of design development, energy audits, energy efficiency rehabilitation, MEP integration

Planning and procurement of equipment

Development and implementation of maintenance concepts and systems, and management of the facility

Construction supervision and contract management

Monitoring and Reporting
Our Energy Efficiency E
xperience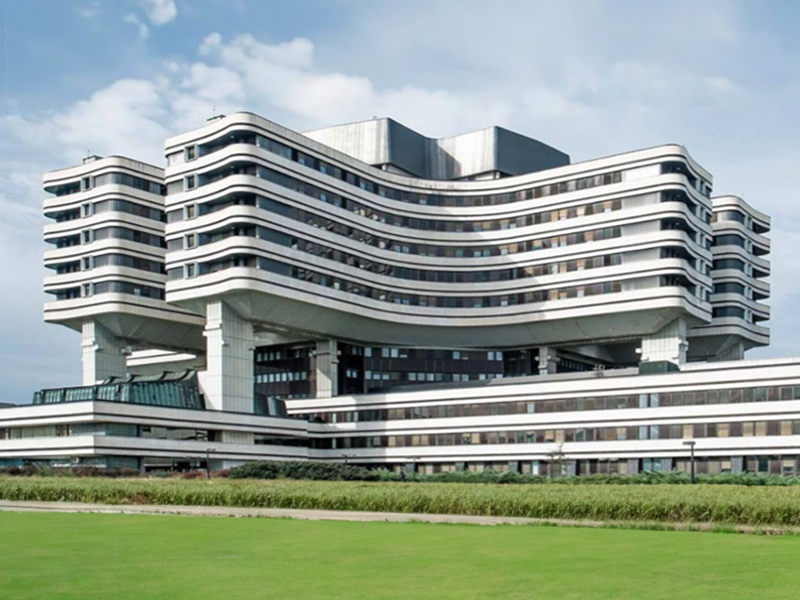 Energy Efficiency in public buildings in Serbia
Serbia
, KfW Development Bank
m4h is contributing to the enhancement of Serbia's energy sustainability by undertaking a comprehensive refurbishment of the VMA Hospital in Belgrade. The project is centered on reducing energy consumption and introducing renewable energy solutions, aligning with Serbia's convergence with the European Union.
Key areas of intervention include structural upgrades, improvements in user comfort, energy efficiency enhancements, and specific hospital-related improvements. The project addresses these issues while ensuring the hospital's continuous operation, integrating outdated technical systems, adhering to security protocols, and balancing international and local regulations.
The VMA Hospital's transformation is not only expected to improve healthcare services but also significantly reduce energy consumption and greenhouse gas emissions, contributing to a more sustainable and environmentally responsible energy supply in Serbia.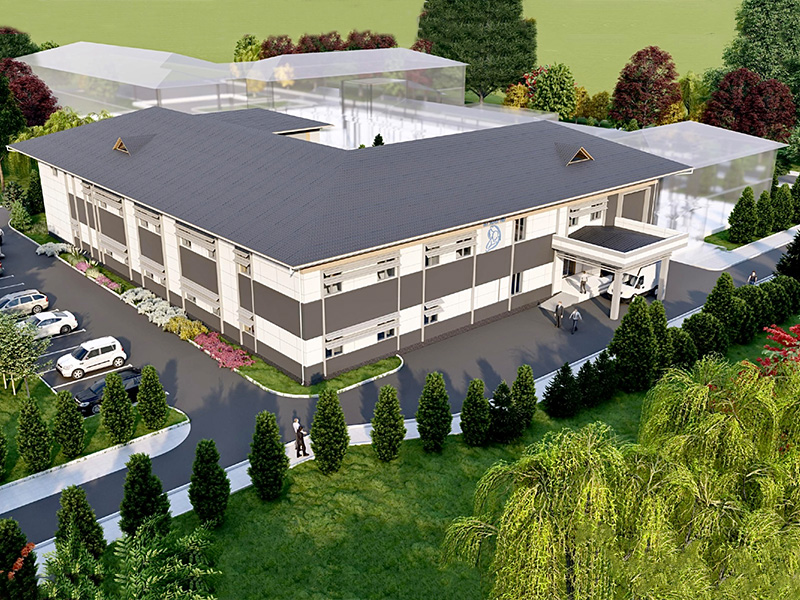 Upgrade of perinatal services in Osh and Talas Oblast
Kyrgyzstan, Ministry of Health (MoH)
m4h collaborates with the Ministry of Health in the Kyrgyz Republic to enhance maternal and child health services in the Southern Regions and Talas Oblast. The project focuses on creating modern, patient-centric, and energy-efficient Perinatal Centers in Osh and Talas. This involves relocating the oblast maternity in Osh to a new facility, along with staff training, maintenance, and management improvements. In Talas, the project aims to establish a perinatal annex and enhance obstetric and neonatal services, emphasising compliance with energy-efficient and modern healthcare standards.
The project, supported by German Financial Cooperation (KfW), adheres to environmental and social requirements. m4h conducted due diligence, site investigations, and developed schematic designs for both projects. The next phase involves developing detailed designs and preparing for construction, ensuring energy efficiency is a central focus throughout the process.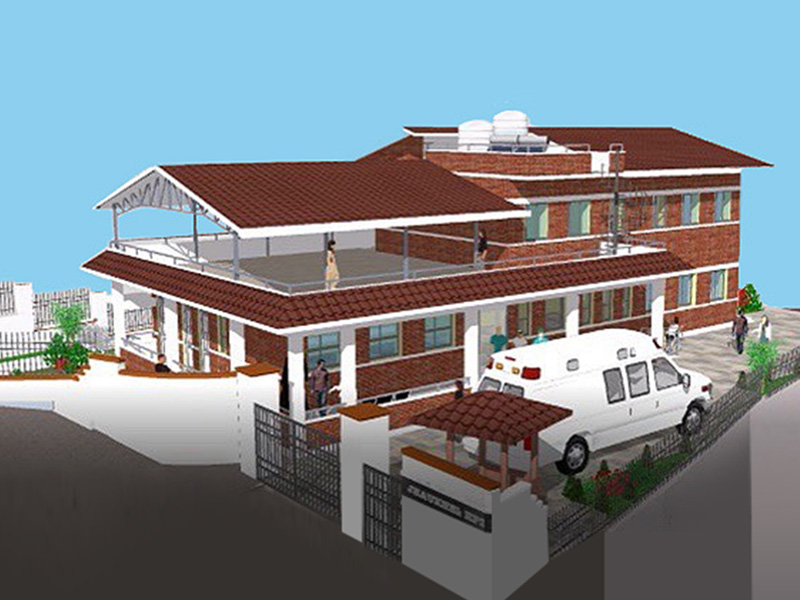 Health facility improvement in Nepal
Nepal, KfW Development Bank
This project aims to provide expertise in health facility assessment and planning in Nepal, with a strong focus on identifying facilities and interventions needed for the country's healthcare system.
Additionally, the project offers healthcare facility design, engineering, and construction support to ensure the project's effectiveness and compliance with Environmental and Social Management Plan (ESMP) requirements, emphasising energy efficiency suitable for Nepal's conditions.
Support is provided for equipping the facilities to ensure the availability of high-quality healthcare services. Furthermore, institutional expert support is given to enhance project operation, including the introduction of eHealth and digital services, waste management, and quality of care improvement, all with energy efficiency in mind.
Strengthening the primary healthcare in Ukraine
Ukraine, Ukrainian Social Investment Fund
The project's primary objective is to enhance primary healthcare in Eastern Ukraine through energy-efficient infrastructure renovation and medical equipment provision in targeted regions. The project involves collaboration between the Ukrainian Social Investment Fund (USIF) and the German Development Bank, KfW.
The project focuses on three key components:
Infrastructure renovation: Approximately 40 primary healthcare facilities are planned for rehabilitation, with an emphasis on energy efficiency in building design and operation.
Stakeholder training: Intensive training is provided to enhance energy efficiency awareness among USIF staff, medical professionals, and local authorities involved in maintaining the infrastructure.
Procurement of equipment: The rehabilitated healthcare facilities are furnished with modern and energy-efficient medical equipment, ensuring they are well-equipped to provide quality healthcare services.