Date
11/2021 – 11/2026
Country
Kyrgyzstan
Client
Ministry of Health (MoH)
Financing Institution
KfW Development Bank
Consortium Partner
n/a
m4h Key Areas
Health Facilities
Overall project value
management4health (m4h) supports the Ministry of Health of the Kyrgyz Republic to improve mother & child health and perinatal services for the Southern Regions of the Kyrgyz Republic and Talas Oblast through a set of Investment and Accompanying.
The measures cover the medical and design planning, construction and equipping of new Perinatal Centres in Osh and Talas according to modern hospital patient-centred and energy-efficient design principles as well as the training of hospital staff in quality management, operations, maintenance of modern equipment and the implementation of an improved referral system.
Project description
The objective in Osh is to relocate the oblast maternity from its current location by planning and constructing a new Perinatal Centre on the main campus of the Inter-Oblast Merged Hospital Osh. In addition to the construction works and the supply of high-quality medical and non-medical equipment, various accompanying measures for staff training, as well as for maintenance and management of the facility will be provided.
The objective in Talas is to support the Ministry in the implementation of a perinatal annex to Talas oblast maternity as well as in the training of hospital management and medical personnel in the relevant areas. This is to enable the hospital to provide obstetric and neonatal emergency services according to national and international standards and competently perform as an oblast reference centre for MCH care. In addition, the core services of the MCH department, in particular the delivery area, the operation theatre for gynaecology and the obstetrics and neonatal intensive care, shall be relocated to the new building, while the maternity and gynaecology wards will remain in the old building and be expanded using the vacated space.
For both projects, the support will be provided under the framework of German Financial Cooperation (KfW). For the consulting services related to construction works, the assignment is bound to 'FIDIC conditions of Contract for Construction –MDB harmonized edition' (Pink Book). Compliance of Environmental and Social Requirements to applicable domestic regulations and international standard shall be assured by m4h throughout the assignment.
Results
Following projects commencement, m4h with its clinical and infrastructure experts conducted a due diligence to assess the provision of perinatal health services in the project area, associated medical needs including the conditions of medical equipment and the conditions of the hospitals site infrastructure.
During the Inception Phase, m4h conducted site investigations (e.g., geotechnical, topographic surveys), assessments (e.g., environmental impacts) whose results set the baseline for the development of schematic designs for both projects. The proposed schematic designs were agreed upon and approved by the stakeholders of the hospitals, the Ministry of Health and KfW.
m4h is now developing the detailed designs for both projects and preparing the tender process for the upcoming construction works.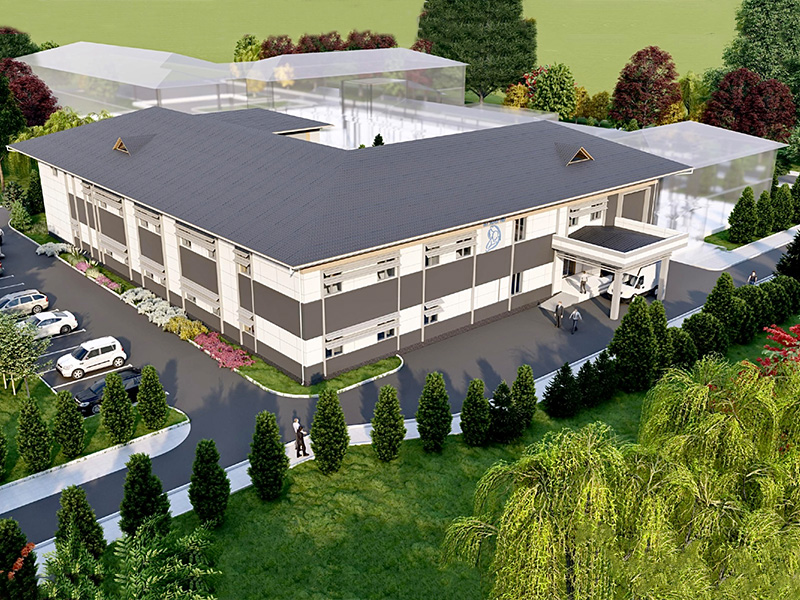 3D animation model of the improved Perinatal Centre in Talas
Current state of the Perinatal Centre in Talas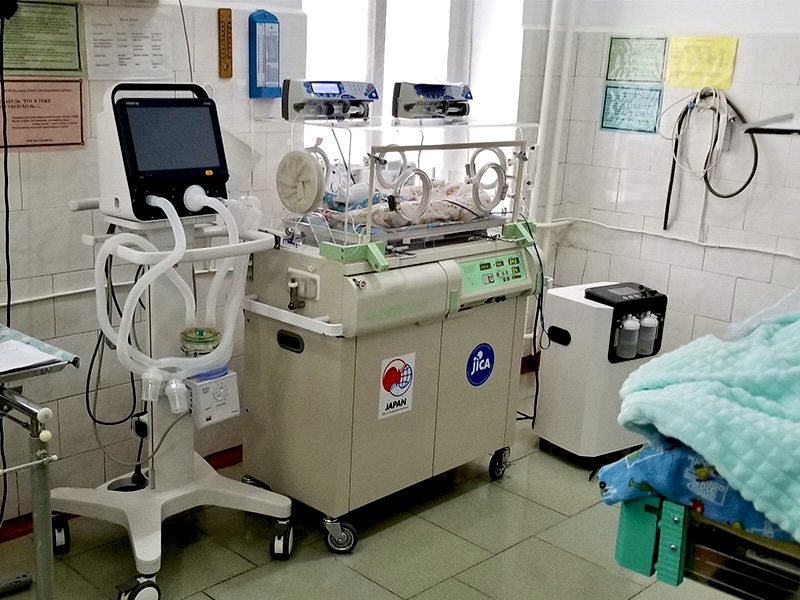 Medical equipment currently being used in Talas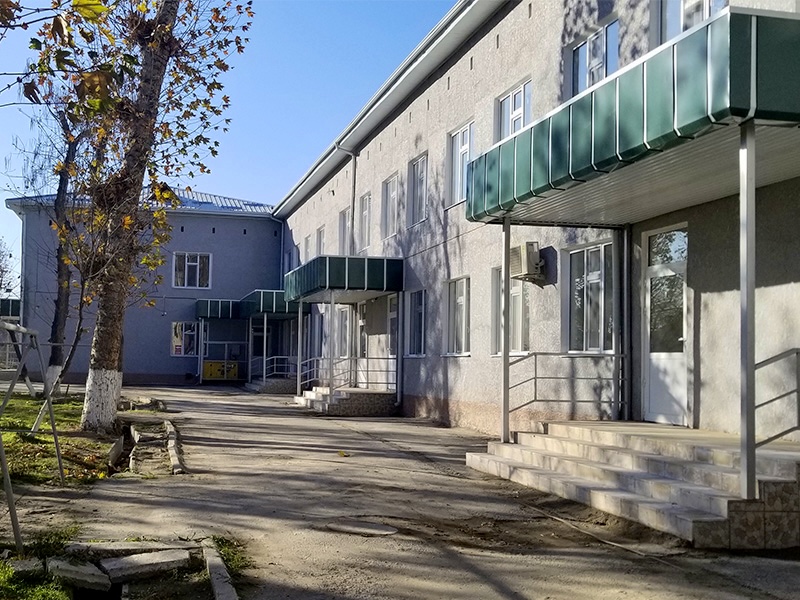 Current state of the oblast maternity in Osh