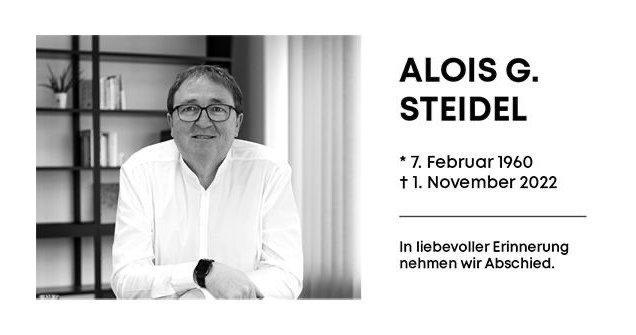 Dear collegues and friends
It is with great sadness that we share with you that our friend and colleague at the Supervisory Board of management4health (m4h), Alois Steidel passed away last week.
Alois had an impressive career, building his company in 1996 from scratch that entered the health care market with a very innovative concept and solution to collect, store, process, analyze, and evaluate administrative and clinical data of ultimately more than 200 hospitals across Germany, Austria, and Switzerland. The information collected enabled hospital leaders to strengthen and improve the management of their financial resources and clinical performance.
Alois had great plans to work on strengthening and reinforcing m4h's offer in the field of health information systems, not only in Germany, but also in other European, African, and Asian countries. It will be difficult and almost impossible to find people with such a kind and generous personality and yet so knowledgeable, competent and commitment to the cause. In memory of his name, m4h will continue its effort to maintain the vision and ideas that brought us together, this will help us overcome our loss and honor Alois' spirit within our team.
We offer our greatest sympathy most of all to his family and to all his friends and colleagues who are impacted by this tragedy.